Ron DeSantis is an American politician who currently serves as the 46th Governor of Florida. He was born on September 14, 1978, in Jacksonville, Florida, and graduated from Yale University and Harvard Law School. DeSantis served in the U.S. Navy from 2004 to 2010 and was deployed to Iraq as an advisor to the SEAL Team One.
Before becoming governor, DeSantis represented Florida's 6th congressional district in the United States House of Representatives from 2013 to 2018. He has been an outspoken supporter of conservative policies, including lower taxes, limited government, and pro-business initiatives.
Since taking office as governor in 2019, DeSantis has focused on issues such as education reform, environmental protection, and public safety. He has also been a vocal opponent of COVID-19 lockdowns and vaccine mandates, and his handling of the pandemic has been closely watched and controversial.
DeSantis is seen by many as a rising star in the Republican Party and a potential contender for higher office in the future. Latest News on Ron Desantis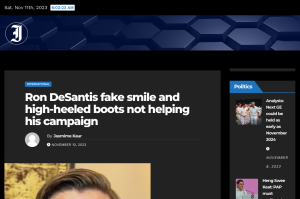 In recent news, a series of timestamps and tweets have caught the attention of the public, sparking discussions and debates...
Read More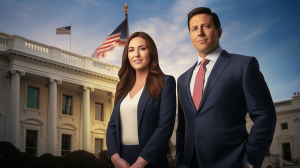 Recent polls suggest that former United Nations Ambassador Nikki Haley...
Read More
Sign up for DeSantis' News